Social media has made the near-thoughtless sharing of content a part of everyday life, whether it is sharing an article you liked or a picture you found somewhere. Even though the sharing of the content seems innocuous and more often than not will drive views towards the original creator, the possible legal issues of sharing without actually seeking permission or checking whether, for example, a Creative Commons licence exists. One such platform that might not come to people's mind at first is Twitter, where users can 'retweet' content that someone else has posted on their Twitter account (more on Twitter in general
here
and
here
) with very little effort. In the light of this, could the retweeting of content infringe on someone's rights?
This question will soon potentially get an answer, after a claim was commenced in the District Court of the Middle District of Pennsylvania, as
reported
on JDSupra. In the
complaint
Keith Bell, a well-known sports psychologist and author, sued King's College (a Pennsylvanian private educational institution) and Jeffrey Knarr (the head coach of American football at King's College) for both copyright and trademark infringement. Mr Knarr had retweeted two images of pages from Mr Bell's book "Winning Isn't Normal", which were originally shared by a separate Twitter account operated by Northeastern State University's baseball team. While the baseball team removed their tweet after being approached by Mr Bell, Mr Knarr didn't do so, and his retweet had garnered some degree of interest. Mr Bell had registered copyright and trademark rights in his book well before the claim.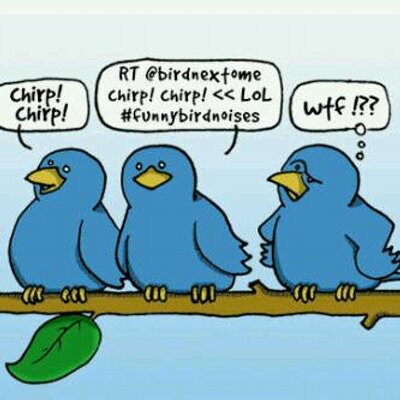 Sharing is caring?
As a starting point, Twitters
TOS
set out that
"[b]y submitting, posting or displaying Content on or through the Services, you grant us a worldwide, non-exclusive, royalty-free license (with the right to sublicense) to use, copy, reproduce, process, adapt, modify, publish, transmit, display and distribute such Content in any and all media or distribution methods (now known or later developed). This license authorizes us to make your Content available to the rest of the world and to let others do the same"
. Clearly this is simply to protect Twitter's position in the event that an author of a work posts their content on the platform, but it doesn't offer a safe harbour for those who post material they have no rights in (or equally, further sharing that material through retweets). Clearly there would be no protection offered by the TOS to any users sharing materials without ensuring its legitimacy.
Case law doesn't shed light on this issue much, as most cases dealing with social media have yet to hit the scene in a big way. For example, a
similar claim
to the above was filed in 2015, but the case settled before being decided.
Even so, the case of
Agence France Presse v Morel
offers some guidance. In the case a photographer claimed copyright infringement after a picture they took was copied from their Twitter account and used in newspaper reporting. Among many other observations, the District Court of the Southern District Court of New York saw that the Twitter TOS didn't protect copying the works from the service, as the artists retained the rights in the works even when posted (but Twitter could put them on the website and display them on the artist's account). No licence is therefore given to the copier, even if the TOS state terms that might indicate as such. The retention of rights and the work's subsequent copying are therefore the important considerations around Twitter and copyright infringement.
Arguably, by retweeting e.g. a picture of a work you are creating a copy of that work, and should it be substantial enough it can be copyright infringement. There can be an argument under fair use in the US, which would be, in this writer's mind, a good one, but in the UK fair dealing would be more difficult to argue. A claim of trademark infringement would also be very viable, as the full name of the book (a registered trademark) is included in the Twitter post with the body of the text.
Overall it seems that retweeting material can be risky, particularly if the content is not attributed at all. This writer is a large proponent of sharing content on social media, and believes that the more sharing the better (with proper attribution, of course); however, users need to keep in mind that not everyone wants that to happen. It will be interesting to see where the law develops in terms of social media in the coming years, but it seems that the rights in an author's works would still very much remain and be enforceable.